Obituary for Karla Rhea Gamertsfelder (Naegele)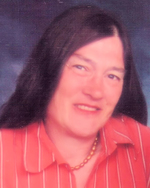 PEMBROKE – Karla R. (Naegele) Gamertsfelder, 67, passed away peacefully Monday, November 19, 2018 in Orono. Karla was born November 4, 1951 in Hays, Kansas, daughter of Robert and Lillian (Zwenger) Naegele. After graduating from high school, she received her Bachelor of Arts degree in Art Studio and Art Education with a minor in Mathematics from the University of Iowa. Passionate about making a difference in the world, Karla and her husband Nicholas volunteered for the Peace Corps in Truk Lagoon, Micronesia in 1974.

Karla worked for several years in Iowa as a private tutor and math and special education teacher. Alongside her teaching commitments, Karla worked tirelessly to personally establish and develop art programs in several schools, often with no funding. Dedicated to empowering students to engage with their education, schools, and communities, Karla also spearheaded initiatives that allowed for greater student-faculty collaboration and student leadership.

Karla and Nicholas moved to Maine in 1980 where she worked as a graduate assistant for the Department of Mathematics at the University of Maine. After moving Down East, she took a teaching position at Calais High School where she taught art, photography, ceramics and math for fourteen years. Known as "Mrs. G.", Karla was involved in many extra-curricular activities including coaching the high school's drama team, serving as a coach and coordinator for the Academic Decathlon and math teams, and co-coordinating many arts festivals. She further extended education beyond the classroom by leading her students in undertaking community art projects including an underwater mural at Calais Regional Hospital. Karla went on to teach for thirteen years in the Eastport School District, teaching both mathematics and art at Shead High School and art at Eastport Elementary School. While there, she was very active in a variety of extra-curricular activities and programs including coaching Shead High School's Academic Decathlon and math teams, as well as coordinating community art initiatives.

Karla had many interests, both personal and professional. She was passionate about the creative, cognitive and personal growth of individuals, social justice and human rights, self-sufficiency, and the environment. A devoted wife, mother, and grandmother she greatly enjoyed spending time with her family, hiking, camping, painting, photography, ornithology, gardening, baking, and making jams and preserves from her garden produce.

In addition to her parents, Karla was predeceased by her husband of 35 years, Nicholas Gamertsfelder; a brother, Richard; a sister-in-law, Susan; and a brother-in-law, Dean.

Karla will be sadly missed by her four children, Nicholas Gamertsfelder and his wife Kara of Noblesville, Indiana, Sarah Webber and her husband Paul of Writtle, England, Rachel Shearer and her husband Jacob of Lakeville, and Zachary Gamertsfelder and his girlfriend Shaylyn Holland of Pembroke; two granddaughters, Avery Gamertsfelder of Noblesville, Indiana and Arianna Gamertsfelder of Pembroke; her brother, Robert Naegele of Kansas and her niece and nephew, Nyssa and Nevin Meisenheimer, both of Iowa.

A funeral Mass will be held 11:00 a.m., Saturday, December 1st at St. Joseph's RC Church, 51 Washington St., Eastport. Donations in Karla's memory may be made to either Operation Santa c/o Laura Jean Lord or to the Eastport Elementary School's art department, contributions to either charity may be mailed to EES, 100 High St., Eastport, ME 04631.

Arrangements by Mays Funeral Homes, Calais and Eastport.